Features to support your regulatory changes response
RegRadar utilizes the latest AI and Big Data technology to sanitize and manage regulatory changes and response
Responsive Dashboard
Powerful dashboard with responsive functionality that can be adapted to any device.
Advanced Search
Personalize RegStream to search and browse through hundreds of regulatory publications.
Bookmarks
Save and track regulatory publications, share bookmarks and identify trending topics.
Reports
Create personalized reports and set email notifications to alert about new publications.
Workflows
Manage and monitor response status over specific publications.
Collaboration
Manage team members and share bookmarks, workflows, and reports.
Audit Trail
Demonstrate regulatory response efforts and keep track of the usage.
Cognitive Analytics
Get the grasp of regulatory publication by reviewing the cognitive analytics results.
Machine Translation
Eliminates the language barrier by producing all publication in English.
Easy Configurable Monitoring
Choose from a wide array of filters for your best matched Customizations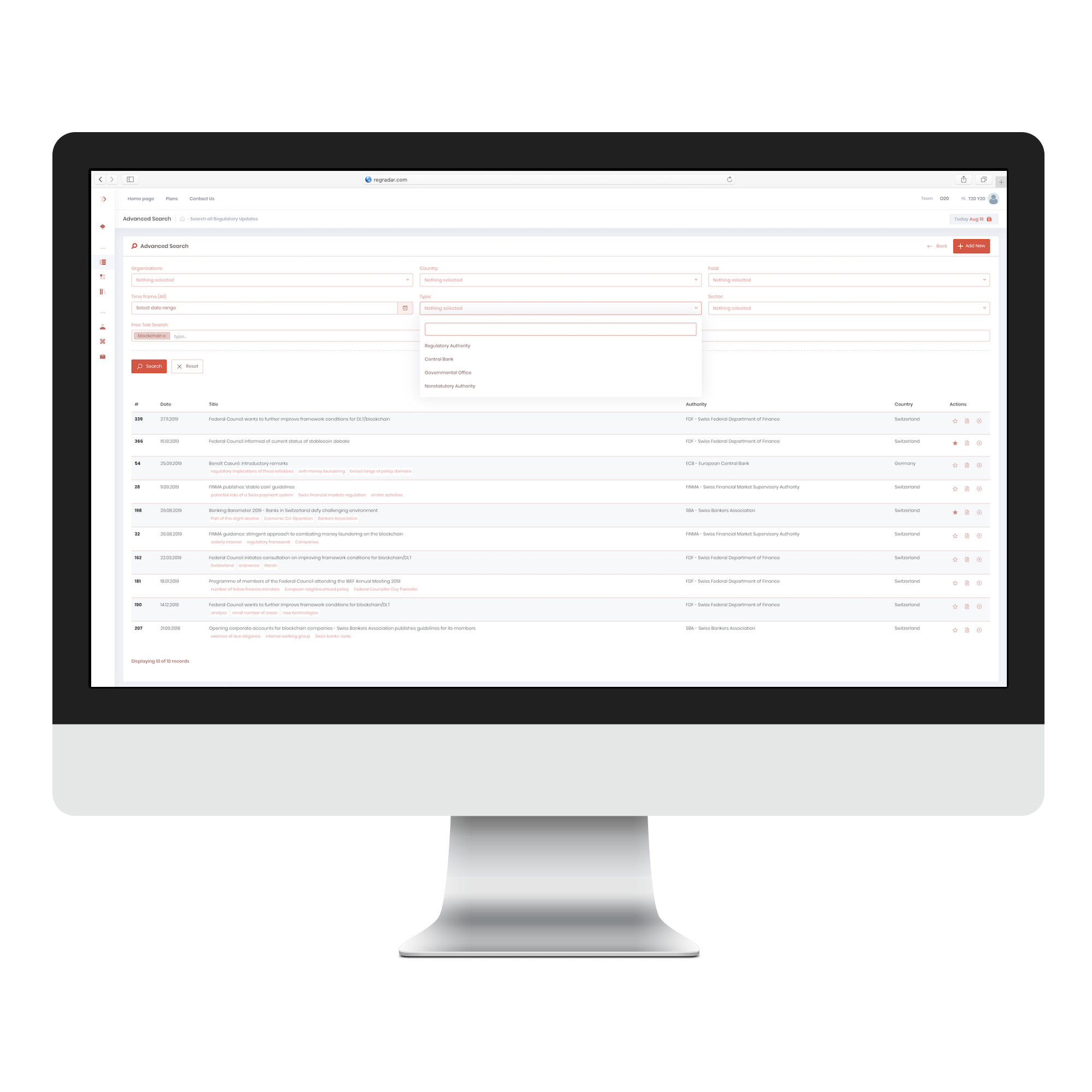 Define a Filter.
Define any combinations of filters including jurisdictions, authorities, time frames, and terms.
Set Reports.
Save any combination of filters as a recurring and available personal or shared report.
Monitor Changes.
Define recurring email notifications based on frequencies and the newly saved reports.
RegRadar is an ever expending platform rich in features
Artificial Intelligence Technology
RegRadar leverages artificial intelligence technologies in order to distil to what is really important, support decision making process, and help clients to address emerging topics.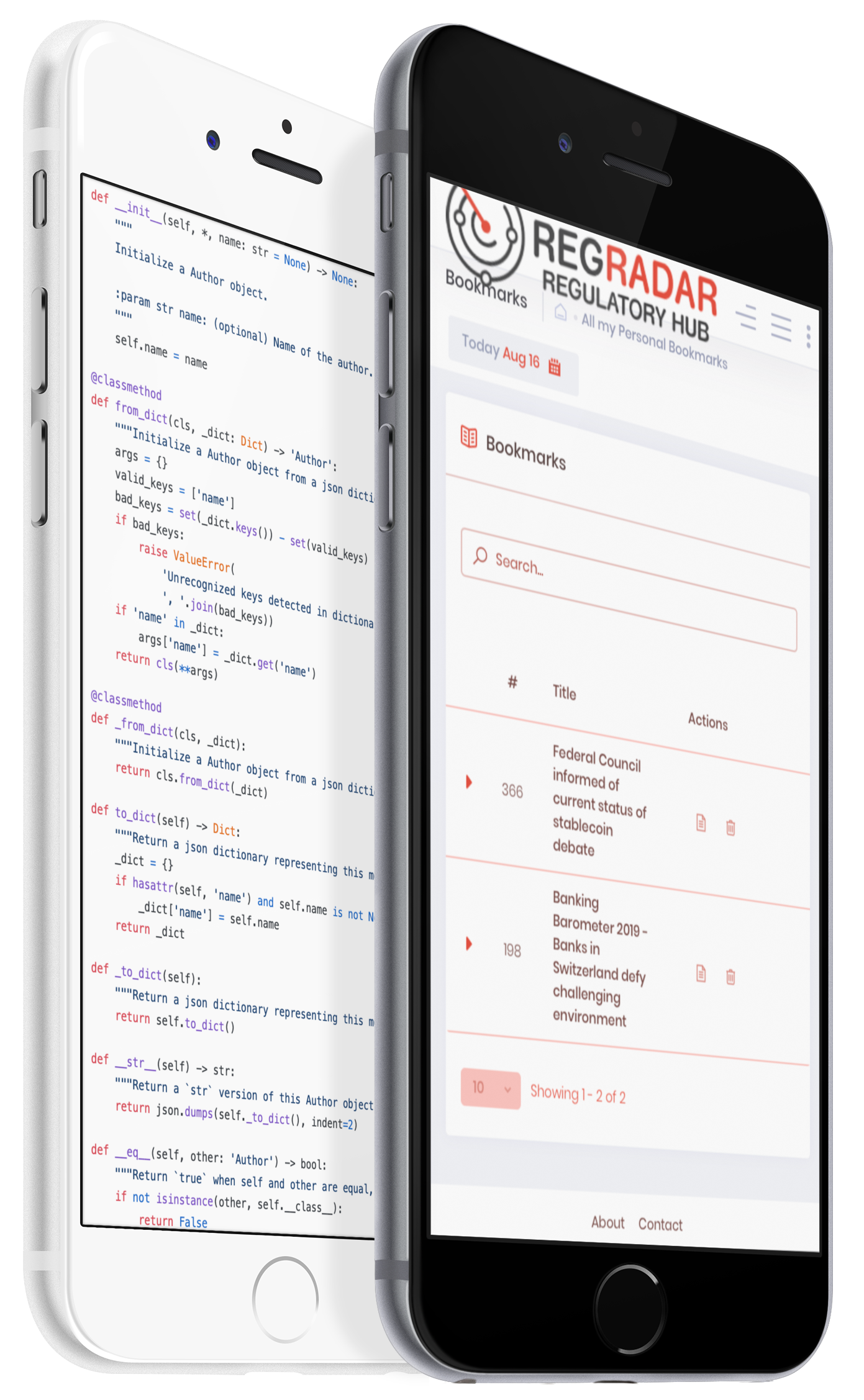 Search
Harmonization of regulatory data for accurate search results.
Personalization
Organizational personlization of regulatory monitoring scope.
Correlation
Support organizational understanding of emerging regulatory themes.
Predictive Analytics
Extraction of implied meaning from regulatory publications.
Robotics
Relevant regulatory publications identification and workflow automation.
Action Items
Identification of specific regulatory expectations and action items.